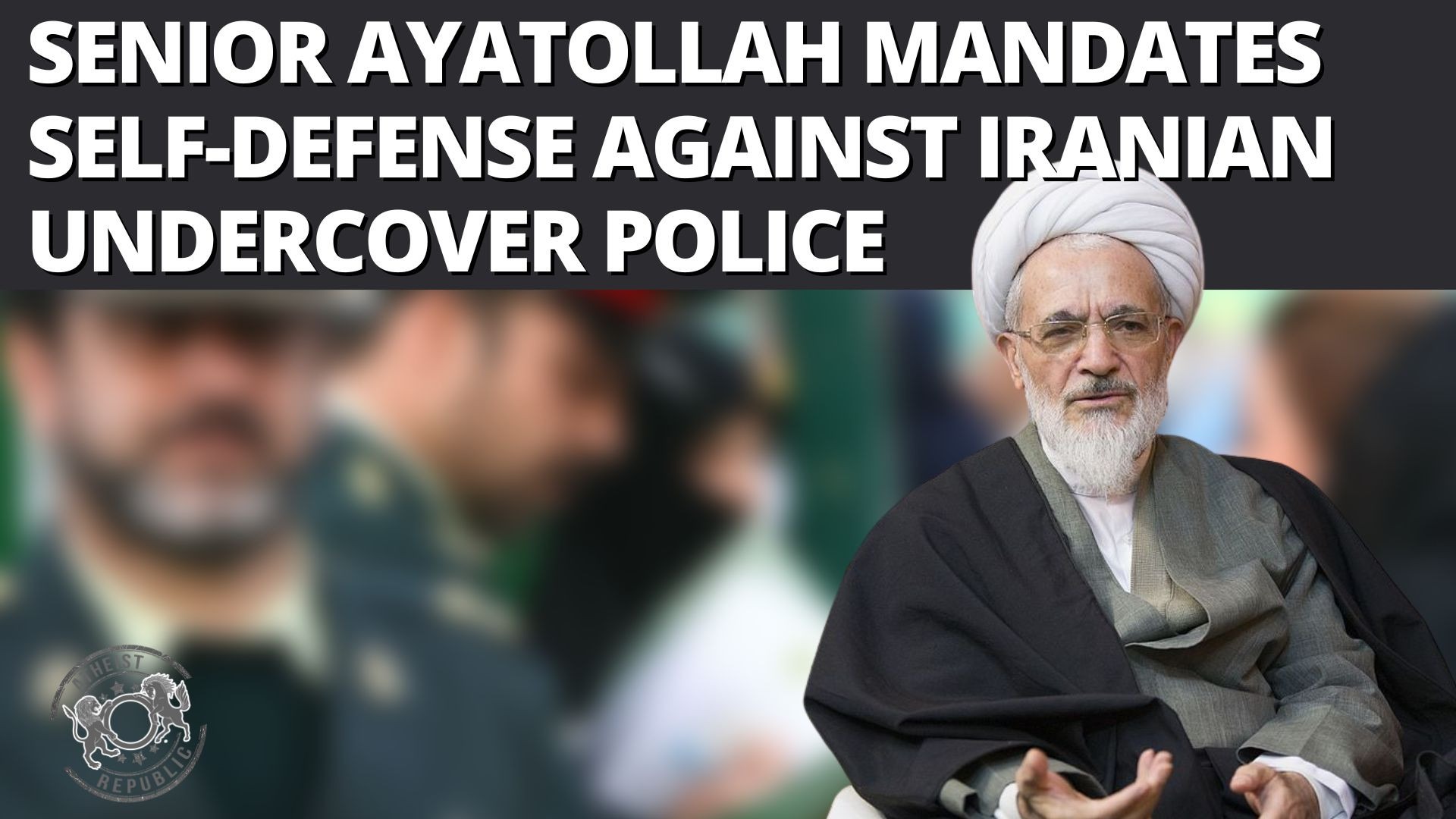 A high-level Shia cleric in Iran has issued a fatwa or Islamic decree not seen in Iran for a long time.
Grand Asadollah Bayat-Zanjani, a theologian, writer, and Islamic philosopher, declared that defending themselves against armed plainclothes officers is mandatory.
For the first time in the Islamic Republic's more than four-decade history, a high-level Iranian Shia cleric has issued a fatwa making it "mandatory" for Muslims to defend themselves or other Muslims against armed plainclothesmen.https://t.co/dFgGGOYBI7 #truth #IranProtests

— IranWire (@IranWireEnglish) November 12, 2022
Fatwas have a strong social influence in Islamic societies like Iran. Shia religious jurisprudence demands that Muslims adhere to mandatory actions conveyed by fatwas, the same as praying or fasting during Ramadan.
Bayat-Zanjani, a Grand Marja of Islam, decreed his fatwa as Iran grapples with country-wide protests that erupted after the death of Mahsa Amini. The 22-year-old Amini was arrested by Iran's notorious morality police, tortured, and later died of the injuries on September 16.
Bayat-Zanjani and another high-profile Islamic grand cleric, Grand Ayatollah Mohammad Javad Alavi Boroujerdi, expressed sorrow over Amini's death.
Iran's response has increasingly become brutal and eventually led to its lawmakers pressuring the court to sentence protesters to death. Masoud Setayeshi, a court spokesperson, said they will deal with the protests in " a firm, deterrent, and legal manner."
The regime's response included wider use of police and military personnel in plainclothes.
In Mashhad, a plainclothes officer beats women protesters on the side of a road with a baton as one woman tries to protect another by standing in front of her, on day five of protests in Iran over the death of #MahsaAmini in morality police custody.pic.twitter.com/kXdMHlhgm5

— Shayan Sardarizadeh (@Shayan86) September 21, 2022
The violent crackdown on the protests has resulted in the death of more than 300 protesters; most of these incidents involve uniformed police officers and unknown individuals in plain clothes.
Iran's plainclothes officers and Basij forces attack students protestin at Azad University in north Tehran, resulting in violent clashes.

One of the Basij forces brandishes and discharges a gun.#مهسا_امینی#MahsaAminipic.twitter.com/WiycAd1C72

— Shayan Sardarizadeh (@Shayan86) October 30, 2022
The Islamic regime vehemently denied any involvement in these plainclothes assailants.
Inhumane! Plainclothes and security forces raided a train in Tehran and brutally beat people. These people pose no threat. But the regime is using excessive force to create fear and terrorize people but to no avail. #MahsaAmini #مهسا_امینی #IranRevolution pic.twitter.com/RVVevk5XrB

— Omid Memarian (@Omid_M) November 16, 2022
When asked what a Muslim should do if an unknown person armed with firearms or other weapons attacks a Muslim, "Based on the assumptions presented by the question, a proportionate defense is mandatory," Bayat-Zanjani responded.