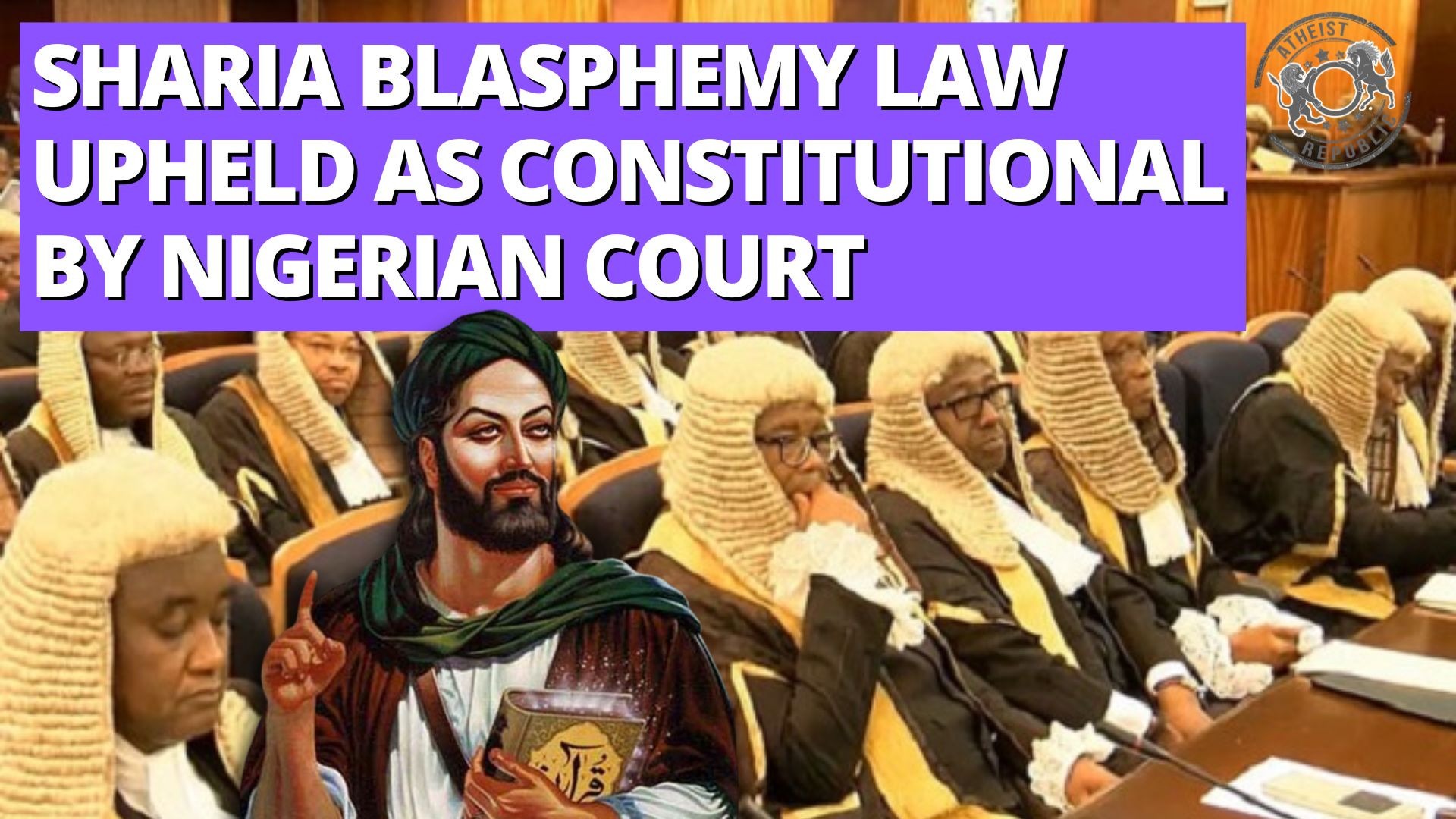 On August 17, a Nigerian federal appeals court ruled that Islamic Sharia (law) does not violate the country's secular constitution in a two-to-one decision. It was also decided that Sharia courts have jurisdiction over blasphemy cases.
The appeal was filed in the case of twenty-two-year-old Yahaya Aminu Sharif, an Islamic gospel musician who belongs to the Sufi Tijaniyya Order. Sharif was accused of blasphemy via WhatsApp audio messages in March of 2020. In the audio message of one of his songs, Sharif "praised an imam from the Tijaniya Muslim Brotherhood (Ibrahim Niasse) to the extent it elevated him above the Prophet Muhammad." While Sharif went into hiding during the backlash, protesters burned down his family's home.
He was soon arrested, and in August 2020, he was sentenced to death by hanging. The High Court in Kano ordered the Shariah court to commence with a retrial, citing Sharif's lack of legal representation. Sharif's lawyer then filed an appeal to be tried in a secular court and to challenge the constitutionality of the blasphemy law.
This decision is unconscionable and unconstitutional. No one should be killed for expressing an opinion. Human life is sacred. It is callous and primitive to condemn a human being to death in the name of religion. What differentiates this "court" from Boko Haram? It's a travesty. https://t.co/u5DxBSj8Ly

— Inibehe Effiong (@InibeheEffiong) August 10, 2020
Judge Abubakar Muazu Lamido said the recent challenge was "more out of sentiment" and not backed by law, agreeing to a retrial but keeping the case in Sharia court. Kano State Attorney General and Justice Commissioner Musa Abdullahi Lawan called the decision a "victory for Kano citizens."
Critics point out that sections 38 and 39 of the Federal Republic of Nigeria's Constitution guarantee freedom of thought and expression. Section 38 (1) states that every person shall be entitled to "manifest and propagate his religion…in public." Section 39 (1) states, "Every person shall be entitled to freedom of expression, including freedom to hold opinions and to receive and impart ideas and information without interference."
Sharia courts can impose a death sentence on convicted blasphemers; however, Nigeria has nationwide "customary laws" against blasphemy in section 204 of the criminal code that prohibits any public insult to religion with a maximum prison sentence of two years. The two parallel legal systems have been in existence since 1999.
Often touted as a country split evenly with 50 percent Muslim in the northern states and 50 percent Christian in the south, estimates from the CIA's World Factbook and Statistica now put Muslims in the majority at 53.5 percent.
The lynching of Christian student Deborah Samuel on May 12 reignited the discussion on blasphemy in the country, prompting 13 Muslim groups to condemn her murder and call for peaceful coexistence.