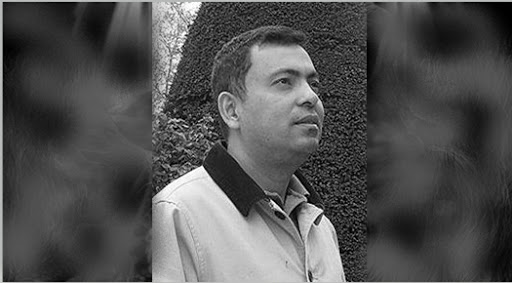 Photo Credits:Wikipedia
Avijit Roy was a Bangladeshi-American online activist, writer and blogger known for creating and administrating the Mukto-Mona; an Internet community for freethinkers, rationalists, skeptics, atheists and humanists of mainly Bengali and other South Asian descent. He was also the first blogger to be killed by men with machetes and knives in Dhaka, Bangladesh on February 26th, 2015. The murder was the first in a series of attacks against people who criticized religion or assisted with the publication of such material. Six men have now officially been charged with the assassination of Dr. Avijit Roy.
The six named in the charge sheet are:
Syed Ziaul Haq, who is known as a sacked military major. His name in the organisation was Sagor aka Ishtiaque aka Boro Bhai.
Md Mozzammel Hossain aka Simon aka Shahriar.
Md Abu Siddiq Sohel aka Sakib aka Sajid aka Shahab.
Md Arafat Rahman aka Siam aka Sajjad aka Shams.
Akram Hossain aka Abir aka Adnan aka Hasibul aka Abdullah.
Safiur Rahman Farabi.
According to bdnews24, among the six accused in the murder are alleged Ansarullah Bangla Team leader and sacked military officer Major Syed Ziaul Haq and 'militant blogger' Safiur Rahman Farabi.
Of the accused, Ziaul Haq and Akram Hossain are on the run. The remaining four are currently in prison. Investigators say all of the suspects, aside from Farabi, were members of the Ansarullah Bangla Team.
"Through testimony, analysis of information and evidence collected by our detectives, we have come to the conclusion that the mastermind of the attack was sacked military official and fugitive Major Zia," police [Counter Terrorism and Transnational Crime unit] chief Monirul said.
Prof Ajay Roy filed a case over his son's murder at Shahbagh Police Station soon after the incident. He has expressed his disappointment about the slow progress of the investigation. Police CTC chief Monirul Islam said at a press conference on Monday that the charge sheet has to be approved by the Ministry of Home Affairs before it is sent to the court. Monirul said the police counter terrorism unit had connected 11 people to the murder based on their investigation and video footage from the scene. Mukul Rana aka Shariful (who was killed in an alleged shootout in Khilgaon in June 2016) was the leader of the group that carried out the murder, Monirul also said.
"If the names and addresses of the others are uncovered in the future, a supplemental charge sheet will be submitted and they will be brought to justice," Monirul said.