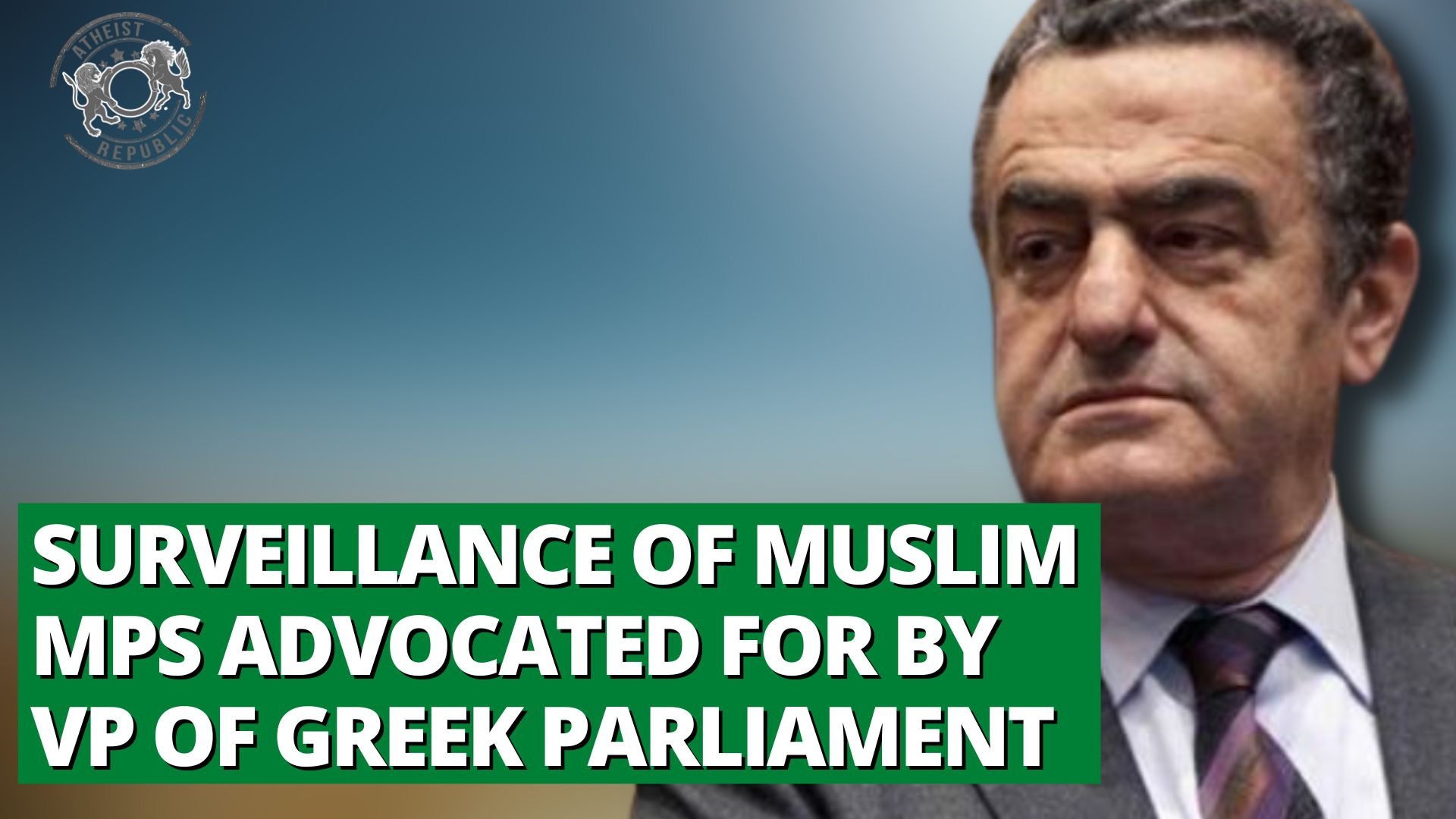 A Muslim Member of the Greek Parliment now faces a threat of thorough surveillance for national security reasons. New Democracy deputy parliament speaker said, "If a Muslim MP might give information to [Turkey], from where migrants can enter the country, why should he not be checked [surveilled]? Here national security takes precedence."
MP Charalambos Athanasiou of the New Democracy, former justice minister and second deputy speaker of the Hellenic parliament, said that the Muslim MP, Nikos Androulakis, leader of the opposition PASOK-KINAL party, should hypothetically be put under surveillance. As a backdrop, a vast political outcry has resulted after the Greek National Intelligence Agency tapped the phone and other communication opposition leader Nikos Androulakis when he was running for party leader of PASOK-KINAL. 
The uproar happened at a time when the national relations between Turkey and Greece were sour. Turkey has previously claimed that the Hellenic country doesn't treat the Muslim community of Western Thrace well. The statement by Athanasiou was a response to a journalist's question on the legality of national security services conducting surveillance on political leaders.
Left-wing SYRIZA-Progressive Alliance has demanded the dismissal of Athanasiou from president Kyriakos Mitsotakis, belonging to the same party, for the "unacceptable statements."
SYRIZA said in a statement, "Mr. Athanassiou ought to know that 'national security relates to the intervention of a third country in Greece's domestic politics or involvement in criminal activities." SYRIZA added, "It does not relate and may not relate to the religion of Greek citizens or deputies. Essentially, Mr. Athanassiou claims that whoever is not a Christian Orthodox is a national threat,"
The Muslim minority makes up just 1.25% of the total Greek population. Although their number may be low, they live in tight-knit communities. In some regions, their settlements make up a third of the population. The Muslims settled in the region have three ethnic backgrounds, Roma, Pomak, and Turkish. However, Turkey claims that they all together make up the "Turkish Minority" in the state. 
Just in the Northeast lies the neighboring country of Turkey. The chamber's vice president talked about the risks of having Muslim deputies. Turkey and its consulates in the region are often accused by Athens of meddling and gathering sensitive information. The Greek MPs are worried as some "may pass information about the border of Turkey."
The illegal crossing of the border and immigration have caused many worries for the Greeks; this was skewed by the political turmoil that Turkey did not hesitate to use as leverage. 
The changing democratic parameters after the right-wing New Democracy won the election with a massive majority in 2019 worries many as well.