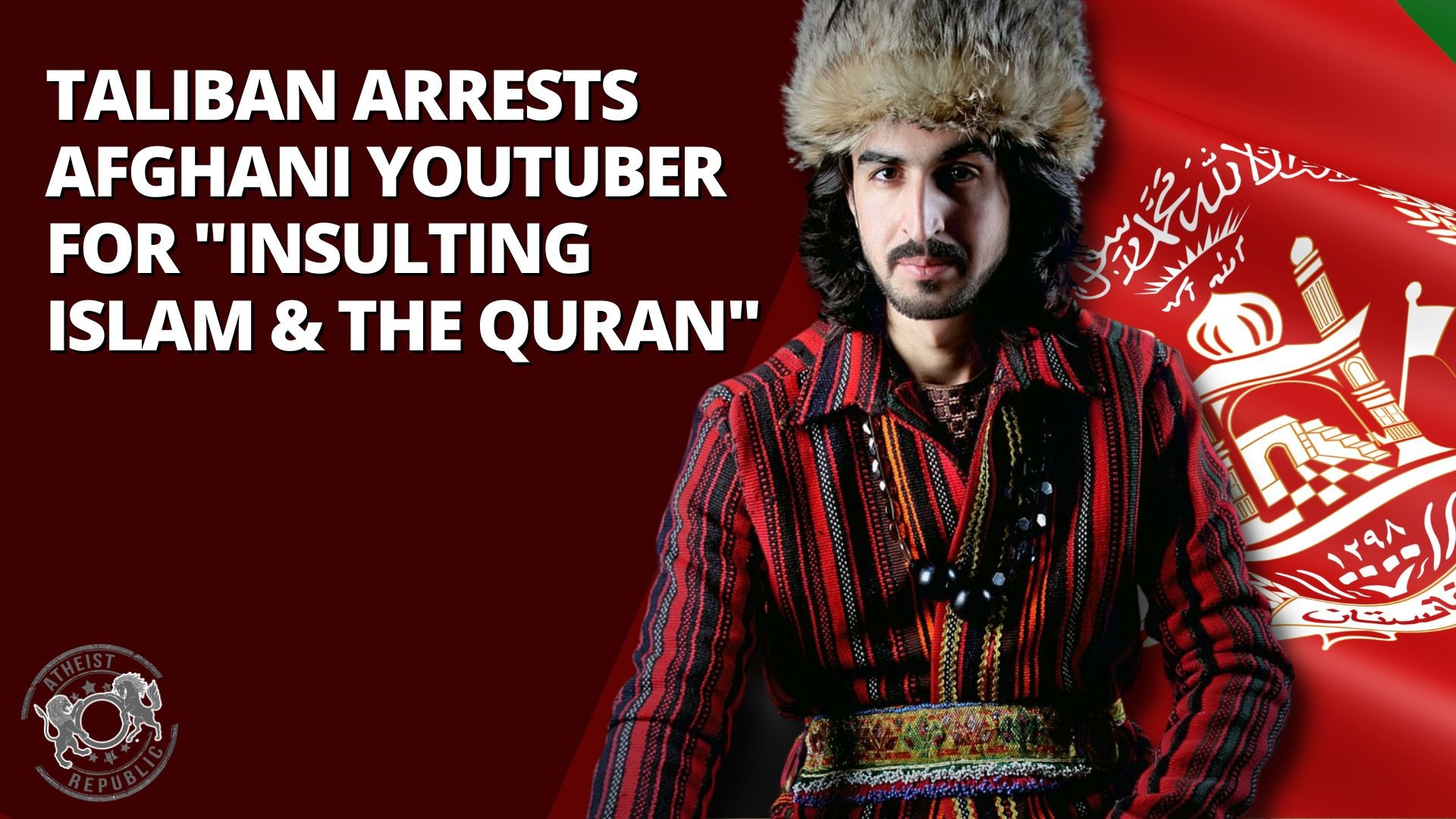 Ajmal Haqiqi, an Afghan model and YouTuber, found himself in a difficult situation with the Taliban. Haqiqi and his colleagues had allegedly insulted Islam in one of their recent videos that resulted in their arrests.
The Taliban have detained #Afghanistan's famous fashion model and YouTuber #AjmalHaqiqi. The Taliban have accused him of disrespecting 'Islam & Afghan culture'. In this video, he is giving a forced confession and it is evident that he has been beaten as well.#FreeAjmal pic.twitter.com/JjBnMcTIVk

— Qais Alamdar (@Qaisalamdar) June 7, 2022
The witty and cheerful fashionista is famous for his funny and entertaining take on ethnic Afghani fashion and lifestyle in his videos on various social media sites such as YouTube and Instagram.
 In a widely circulated video, Haqiqi is seen laughing as Ghulam Sakhi, his protégé, who has a speech impairment, humorously recites verses of the Quran. On June 5, that video was deleted and replaced with an apology, which did not satisfy the Taliban.
Two days later, Haqiqi appeared distraught as he was held captive in two short videos released by the Afghan General Directorate of Intelligence (GDI), which the Taliban now control.
Seemingly assaulted while in custody, Haqiqi was shown handcuffed while wearing a brown prison uniform. He is heard apologizing in the Dari language, "I apologize to the Afghan people, to esteemed religious scholars and to the government of the Islamic Emirate," "My message to all YouTubers and the youth active in the media is to seriously avoid making any insults to Islamic sacred values,"
The Taliban, who adhere to Sharia, consider any criticism and anything that can be even slightly insulting to Islam as criminal offenses. In a tweet, the GDI, the Taliban's intelligence agency, said, "In the Islamic sovereignty, no one is allowed to insult or make fun of Quranic verses, sayings of the Prophet and the Islamic sacreds,"
On June 8, responding to the arrests, a statement was released by Amnesty International, demanding the release of Haqiqi and his colleagues.
Samira Hamidi, South Asia Campaigner for Amnesty International, said, "The Taliban must immediately and unconditionally release the YouTubers and end their continued censorship of those who wish to freely express their ideas. Restrictions to the right to freedom of expression must be clearly provided by law and be strictly necessary and proportionate to a legitimate aim. International human rights law does not permit restrictions of freedom of expression simply on the grounds it has the potential to offend or insult nor for the protection of religious beliefs or the religious sensibilities of their adherents. This incident is a classic example of how the Taliban is creating a climate of fear in Afghanistan by using arbitrary arrests and coercion to force people into silence."
In a blatant attack on the right to freedom of expression, the Taliban have arbitrarily detained YouTuber Ajmal Haqiqi and his colleagues on charges of "insulting Islamic sacred values" and coerced an apology because they were offended by a video.

— Amnesty International (@amnesty) June 8, 2022
Since August 2021, Amnesty International has documented multiple similar cases in Afghanistan where the Taliban had detained various individuals without trial and coerced them into making forced statements to suppress criticism in the country and prevent others from voicing their opinions.