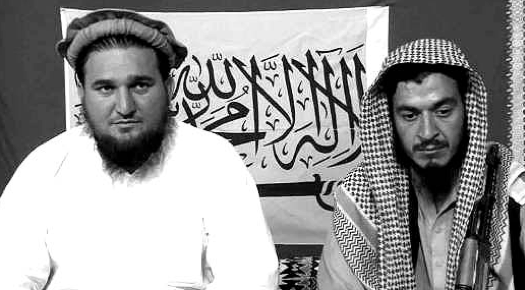 The terror group Jamaat-ul-Ahrar recently threatened Pakistani Christians with even more devastating attacks, following the Easter Sunday bombing in a park in Lahore that killed at least 70 people, most of them women and children.
Ehsanullah Ehsan, spokesperson for Jamaat-ul-Ahrar, an affiliate of the Pakistani Taliban, clarified in an interview that the terror group was planning even more devastating attacks against Christians and other religious minorities in the country. Identifying the suicide bomber that executed the attack in Lahore on March 27 as Salahuddin Khosrani, Ehsan described him as a martyr and said he was trained in a desolate region in Afghanistan before being transported to Pakistan.
Dismissing any link with Islamic State, Ehsan said that Jamaat-ul-Ahrar carries out its own operations ever since it split from Taliban in 2014. Ehsan explained that the terror group decided to carry out its Easter Sunday attack as revenge for Jamaat-ul-Ahrar founder, Maulvi Omar Khalid, who was gravely injured by NATO airstrikes in Nangarhar Province in 2014.
"We decided to teach a lesson to the Prime Minister Nawaz Sharif for launching a military operation against us," Ehsan said.
Pakistan has been embroiled in deadly terrorist attacks for over 15 years now, ever since it agreed to join the United States-led campaign against Islamist militancy after al-Qaeda orchestrated the notorious 9/11 terror attacks across America in 2001.
As Pakistan's government vowed to deliver justice to the victims of the Easter Sunday bombing by completely annihilating Jamaat-ul-Ahrar, Muslim leaders across the world condemned the attack, expressing outrage over the terrorists' utter lack of humanity.
"We strongly condemn the attack in Lahore and express our deepest condolences to the families of all the victims. We must join together to tell our clear horror of such acts of inhumanity," read a letter by the Mufti of Singapore, Mohamed Fatris Bakaram. "It is unjustifiable to attack another human being just because they have a different faith. … This is an act of inhumanity and an affront to the people who believe in the values of compassion and peaceful coexistence."
The Islamic Religious Council of Singapore too stressed that it was outraged by such acts of cruelty that have been carried out incessantly by various terror groups across the world.
"Along with all Muslims and all the inhabitants of Singapore, we express closeness and solidarity to the families of all the victims of these senseless tragedies," read the council's statement.
On April 4, as many as 200 Christians, Hindus and Muslims gathered at Gulshan-e-Iqbal Park to express sympathy and solidarity with those that had fallen victim to Sunday's attack. With 76 people dead and another 300 injured, the demonstrators lit candles and prayed for the victims as well as their families at the same venue that altered their lives forever.
Two days before this particular demonstration, British Pakistani Christian Association organized a similar vigil at the Pakistani High Commission in London, urging world leaders to unite with religious minorities and protect precious lives.
"The horrors of the Easter massacre, deliberately targeting children enjoying the high-point of the Easter celebrations, have shocked the globe," wrote Wilson Chowdhry, BPCA chairman. "Our donations will help secure medical supplies and pay for hospital treatments, pay for funeral costs and help with the long term rehabilitation and trauma counseling of victims."
BPCA also initiated a petition, urging several countries including India, the United States and the United Kingdom to recognize the religious persecution of Christians in Pakistan, which has over time acquired a genocidal status.
"We call on the Pakistani Government to clamp down on extremists in their country. Those involved in this latest bomb attack must be caught and brought to justice. Moreover each family affected by this attack should be compensated that they may try to rebuild their shattered lives," the petition read. "We call on the Pakistani Government to remove discrimination and persecution of minorities from the context of their laws and constitution and to introduce a new national curriculum that no longer demonizes or caricatures Pakistani Christians."
Speaking with the media, Chowdhry said that such targeting of Christians was absolutely baseless and endorsed by those who inherently feel a sense of hatred towards religious minorities. He demanded that Pakistan revises its school curriculum at the earliest as the existing one portrays Christians in negative light, often teaching Muslim students to look down upon their peers.
Another religious persecution watchdog group, International Christian Concern, warned that Christians are typically perceived as easy targets by terrorists in Pakistan.
"Not only are they poorly protected by Pakistan's security forces, they are also seen as an extension of the West in Pakistan. Following the bombings of All Saints Church in 2013, Pakistan's Supreme Court wrote a suo moto opinion that demanded the Pakistani government take steps to secure both Christians and their places of worship," said ICC regional manager for South Asia, William Stark. "Many of the reforms detailed in that opinion have yet to be enacted. Because of this inability or unwillingness to protect the Christian minority, Christians in Pakistan have suffered two more major assaults by the country's terrorist networks. First in 2015 when two churches were attacked in Youhanabad and yesterday with the bombing at Gulshan e-Iqbal Park."
Reacting to the attack, Pope Francis requested the Pakistani administration to do more for the protection of Christians in the country. He regretfully announced that the suicide bombing on March 27 had bloodied the Easter season, which is meant to celebrate hope, as elaborated in the Scripture via Christ's resurrection on this very day.
"I wish to express my closeness to all those affected by this cowardly and senseless crime, and ask you to pray to the Lord for the numerous victims and their loved ones," the pontiff said. "That violence and murderous hatred lead only to pain and destruction; respect and fraternity are the only way to achieve peace. … The Passover of the Lord inspires in us, in an even more powerful way, prayers to God so that he stops the hands of the violent, who spread terror and death; and makes it possible for love, justice and reconciliation to reign in the world."
On March 30, officials from the Pakistani army reported to have detained over 200 suspects in connection with the Easter Sunday bombing.
"Number of suspect terrorists and facilitators arrested and huge cache of arms and ammunition recovered," tweeted military spokesperson, General Asim Bajwa.
Reflecting upon the heinous attack a week later, Archbishop of Canterbury, Justin Welby wrote for a local newspaper.
"Lahore is a place I know well. … Two years ago, I visited the city to meet Christian leaders and to pray with them. The stories I heard troubled me deeply. There was a real feeling that the Christians of Pakistan were under intense pressure, fearing to worship, even fearing for their lives. Last Sunday's murderous actions do nothing to dispel that feeling. Pakistan was founded on a vision of a country at peace with itself and at peace with its minorities. Indeed, the white on the national flag represents the place of minorities within the country. The security and flourishing of minorities was a foundational principle. This founding vision is now under grave threat," he wrote.
Welby elucidated that it is important for world leaders to unequivocally condemn the persecution of Christians and other religious minorities, as it is vital that powerful countries come together to take concrete action against growing religious radicalism.
"States must ensure people are free to practice their religion and diplomatic pressure must be applied to ensure that no country accidentally or deliberately, supports the persecution of anyone for their religious belief. … This requires honest and robust relationships between religious leaders, not platitudes, however well intentioned. Such relationships involve encouraging each other actively to protect minorities and to challenge those who seek to exploit differences," he asserted.
Lahore is the capital of Pakistan's most prosperous region, Punjab Province, which is heralded as the country's cultural and political hub. Courts, markets and schools in the city remained closed for three days as the nation mourned its loss of innocent lives.
Once rescue operations had started, Sharif embarked upon a tour around the hospitals where victims were being treated.
"Our resolve as a nation and as a government is getting stronger and (the) coward enemy is trying for soft targets," Sharif said at the end of the day, according to a statement from his office.
In a televised address one day after the attack, Sharif vowed to hunt down and defeat terrorists, who have continued to carry out such attacks year after year.
"We will not allow them to play with the lives of the people of Pakistan," an emotional Sharif said. "This is our resolve. This is the resolve of the 200 million people of Pakistan. Terrorists should know that failure is their fate."
Photo Credits: Dawn.com