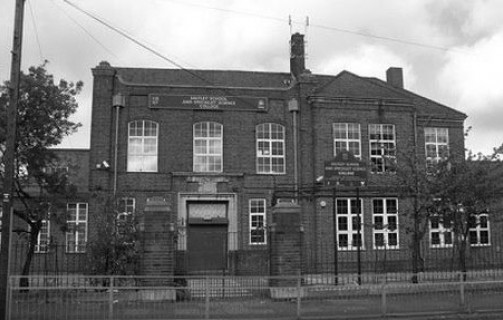 Fresh details related to an alleged plot by hard line Muslims to 'take over' British schools have emerged this week.
In a special report on Park View secondary school, one of the schools referred to in the allegations, BBC's Radio 4 revealed that two serving members of staff claim they have witnessed the promotion of views sympathetic to Al Qaeda at the school.
According to the BBC, the staff members, who did not want to be named, allege that in a school assembly, a senior member of staff praised Anwar al-Awlaki, a former leading figure in Al Qaeda.
Killed during a drone strike by US forces in 2011, al-Awlaki had been a senior recruiter and operations planner for the terrorist group, with personal connections to the perpetrators of the 9/11 hijackings, the Fort Hood shootings, and other plots.
Tahir Alam, the school's chair of governors and himself a former pupil, strongly denied the allegations, describing them as a 'witch hunt' and 'motivated by anti-Muslim, anti-Islam sentiment.'
He, along with other supporters of Park View, point to its excellent academic record as evidence of its success.
But Local MP Khalid Mahmood, a long-time critic of Park View, has raised concerns about the number of governors of the school who are followers of Wahhabism, a branch of Sunni Islam described as ultra-conservative and fundamentalist.
He described the alleged goings-on at Park View and other schools as "an attempt at indoctrination," pointing out that "these are state schools, not Islamic." He suggested that the authorities had been reluctant to tackle such issues until now for fear of being branded racist or anti-Islamic.
The original allegation surfaced earlier this year, when a leaked letter to the local council alleged that a number of schools in the Birmingham area, including Park View, were being targeted by hard line Islamists as part of a campaign referred to as 'Operation Trojan Horse.'
The letter described an alleged plot to infiltrate the schools by establishing Islamists in key roles as senior teachers and governors, and forcing out existing officials and employees.
An investigation by the Department of Education into the letter, which is yet to be established as genuine, and the issues it raises, are ongoing.