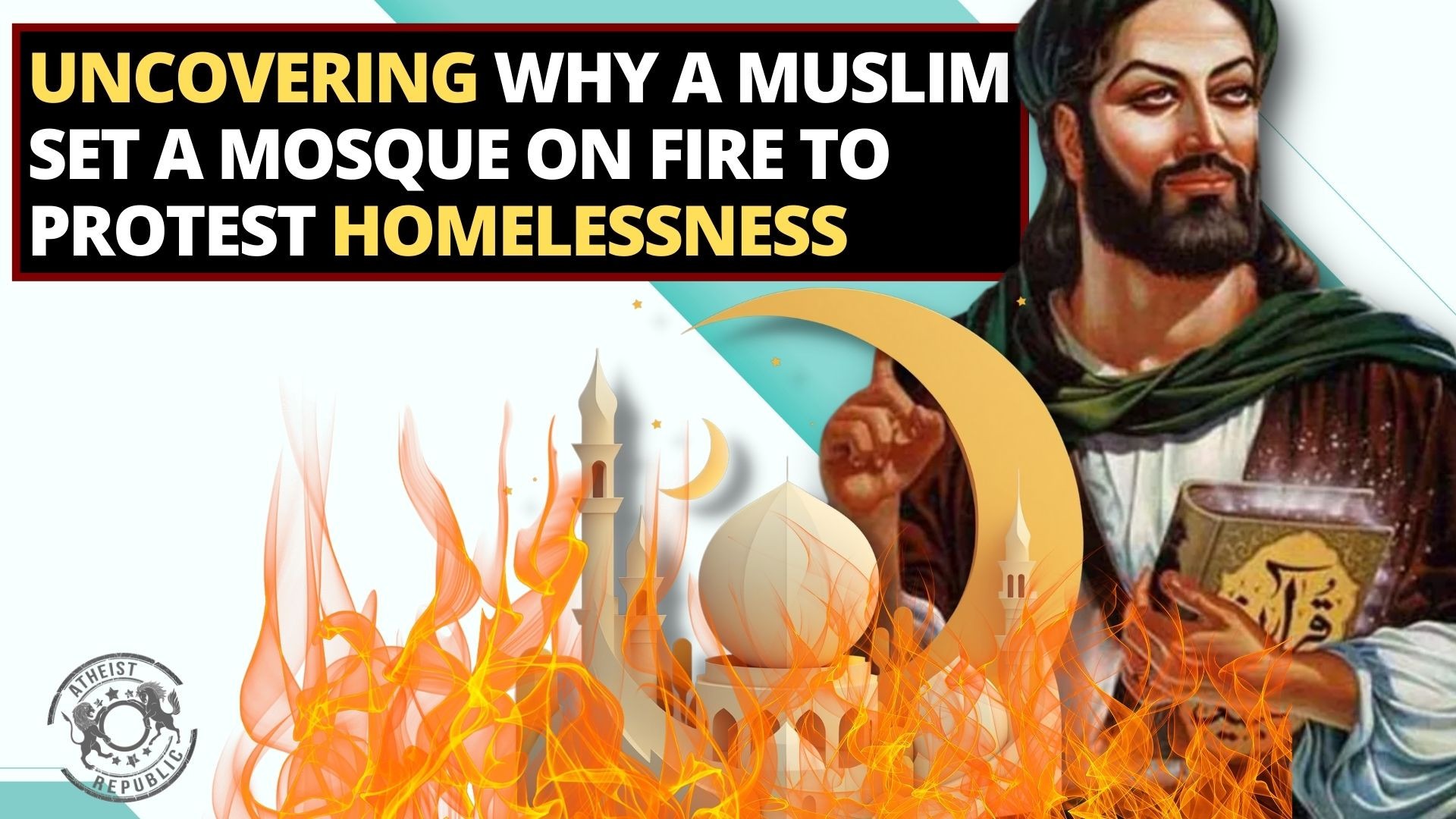 A homeless man in St. Paul, Minnesota, was arrested on May 17th for setting a mosque on fire. He told authorities he burned the building to protest homelessness.
Ya Allah. This is the fourth arson attack on our community in less than a month. My thoughts are with the Muslim community in St. Paul and the whole Twin Cities metro. We are stronger than fear. We will not be terrorized. https://t.co/UgxPc6tYsX

— Ilhan Omar (@IlhanMN) May 17, 2023
42-year-old Said Murekezi is charged with second-degree arson and second-degree burglary of a religious building for burning and breaking into the Oromo American Tawhid Islamic Center. He's also facing fifth-degree drug possession charges, as authorities found methamphetamine on him when he was arrested.
Found footage allegedly showed Murekezi on the morning of May 17th enter the mosque through a broken window. After ten minutes, he emerged from the building's east side, and smoke was seen coming from the mosque. Investigators used facial recognition technology to match the found footage to Murekezi.
The arson was the sixth attack against a mosque in Minnesota this year alone. These acts of arson and vandalism prompted Muslim leaders and government officials to call for unity with the Muslim community.
Minnesota Muslims "on edge" after sixth incident of vandalism, now an arson targeting a St. Paul mosque. https://t.co/fgGw2zr5oL

— Star Tribune (@StarTribune) May 18, 2023
Although people initially thought the arson at the Tawhid Islamic Center, which was last used as a mosque in 2021 and is now used as an office space, was an anti-Muslim attack, documents revealed that Murekezi was a Muslim and that he burned the religious building because he was upset that Muslims and other Americans slept out in the cold without being helped by the government or the Islamic center.
Murekezi also told authorities that he was glad he was arrested because if he weren't caught, he would "torch another one" or a "church." Documents also revealed he stayed in the mosque overnight and looked for things to burn.
A Muslim man was the arsonist. pic.twitter.com/G7rinh888X

— GayPatriot (@GayPatriot) May 21, 2023
But this wouldn't be the first time Murekezi would face charges for arson and burglary. In 2020, he was arrested in connection to a fire that broke out at a residential unit at Dorothy Day Place. He also faced complaints for breaking the windows of an Islamic community center in Minnetonka last 2021 and again at a Catholic church in Minneapolis earlier this year.
Murekezi had undergone several mental health evaluations and had no listed home address. He was also in custody at the Hennepin County Jail from April 28th to May 15th. He was on probation for first-degree criminal damage to property. Court documents currently don't list an attorney for his case.