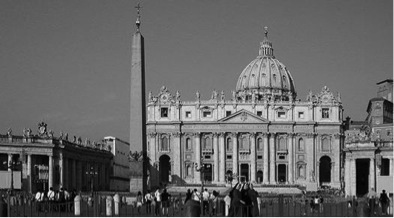 The St. Peter's Square before the St. Peter's Basilica and the Vatican Obelisk, Jean-Pol GRANDMONT
The Vatican refused to hand over a Polish Archbishop who was accused of sexually abusing five boys while serving as Apostolic Nuncio in the Dominican Republic. The extradition was issued by the prosecutor's office in Warsaw but media reports suggest Pope Francis refused to have the Polish national extradited on January 10.
After a local journalist Nuria Piera learnt about the scandal, the Dominican Republic reportedly whisked out Archbishop Jozef Wesolowski and sent him to Rome because there were fears of his case being linked with another Polish priest namely, Wojciech Gil, who has been charged with similar accusations in Juncalito.
While delivering an official statement, the Holy See said as a citizen of the Vatican, Archbishop Wesolowski is not allowed to be extradited. He also said that the Vatican is investigating Wesolowski in his alleged involvement with pedophilia. The Dominican Republic's attorney general had sent reports about Wesolowski and Gil's misconduct to Poland and the Vatican respectively in 2013.