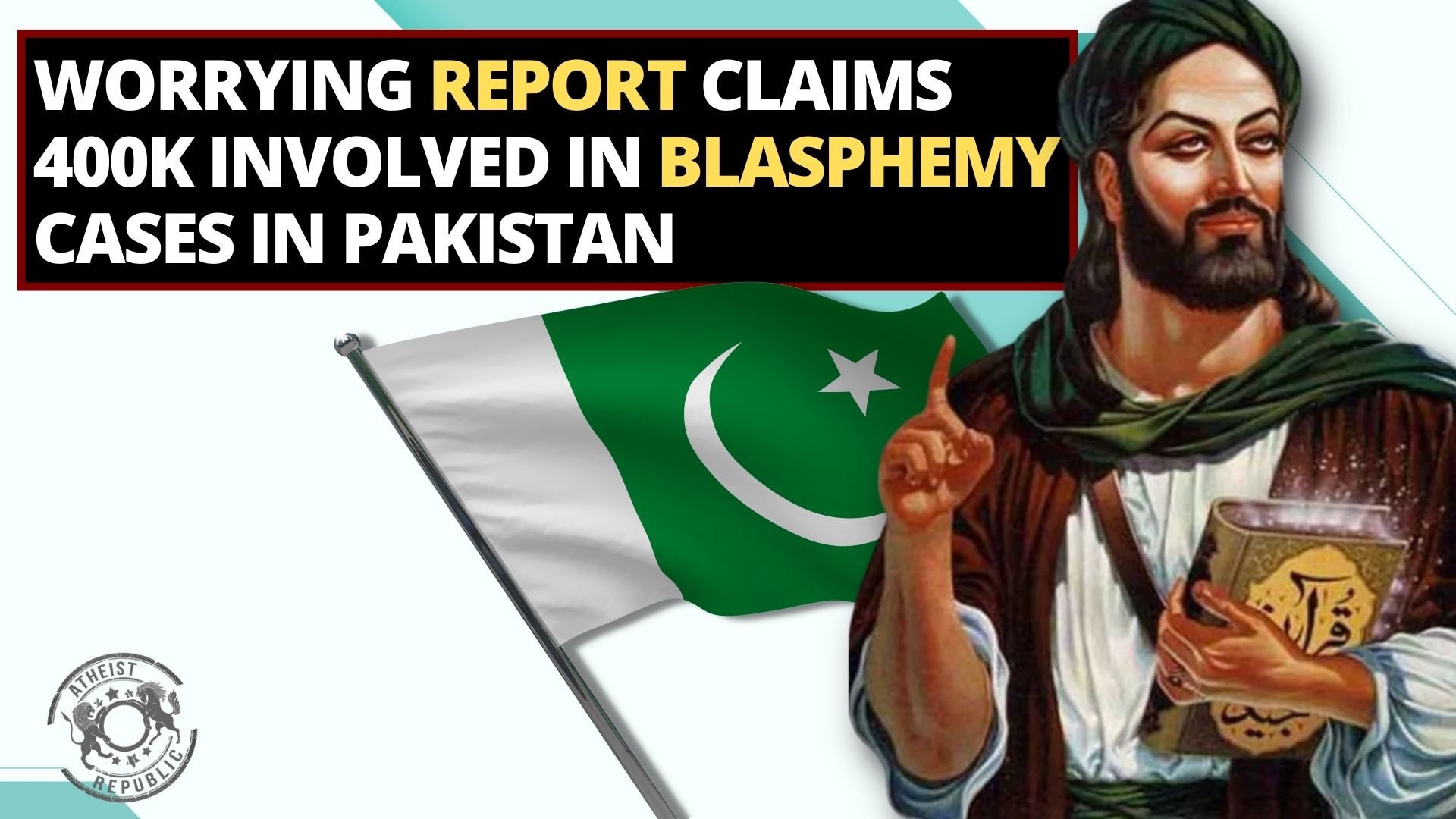 A non-profit organization in Pakistan claimed that more than 400,000 people were allegedly involved in "blasphemous" activities in the Muslim-majority country, citing a report submitted to the Lahore High Court by the Cybercrime Wing of the country's Federal Investigation Agency (FIA).
In #Pakistan, a regional bar association claims 400,000 'blasphemers' exist in the country who are involved in a conspiracy against Islam and Pakistan, and accuses the Government and parents of failing to monitor social media. https://t.co/d1COKBxKb4

— Ahmed Quraishi (@_AhmedQuraishi) April 8, 2023
In a press conference at the National Press Club in Pakistan's capital, Islamabad, Rao Abdul Rahim, a lawyer and the chairman of the Legal Commission on Blasphemy, claimed that Pakistan's national and religious symbols were being desecrated systematically on social media.
Here is the translation of the press release pic.twitter.com/3TeKl1ka3N

— Harris Sultan (@TheHarrisSultan) April 8, 2023
During the press conference, the commission's most senior members, such as Shiraz Ahmed Farooqui and Allama Shabir Shah Geelani, accompanied him.
Rahim also shared his astonishment upon learning that the so-called "blasphemous" activities were happening not in other countries but in Pakistan. He also cited an incident where FIA agents arrested four people in 2022 for blasphemy charges.
The FIA's investigation during this incident revealed that the four suspects organized a "blasphemy" group in 2019, which quickly grew to 32,000 members upon their arrest.
Describing the rise of "blasphemy" in Pakistan as a "burgeoning social and religious menace," Rahim called on the Pakistani government, which had long intensified its crackdown against non-religious Pakistanis and anyone accused of blasphemy, to fulfill their constitutional duties and look on the matter.
There shouldn't need to be a law for blasphemy in the 21st century. People feeling aggrieved that their mythology is being questioned/ridiculed is a private matter not one for the statute books.

— Graham Hickman (@GrahamHickman13) April 8, 2023
He also added that the Pakistan Telecommunication Authority (PTA), the same agency responsible for temporarily blocking Wikipedia's services in Pakistan for alleged indecent content, is responsible for registering social media accounts so that "blasphemous" content would not find its way to Pakistani social media.
In addition, Rahim said that PTA should use modern technology to inform the FIA in cases concerning blasphemy and provide information about the blasphemers so they could be arrested and convicted.
May the exmuslims of Pakistan stay strong and safe

— Daemian Hawk (@HawkDaemian) April 8, 2023
The Legal Commission on Blasphemy chairman claimed they helped the Pakistani government arrest 119 people accused of "blasphemous" activities. Of these 119 suspects, 11 have already been sentenced to death.
Finally, Rahim appealed to Pakistanis to observe April 7 as the "National Awareness Day for Prevention of Indecent Content on Social Media" to spread awareness about the issue.
Nevertheless, Pakistan's stricter implementation of its harsh blasphemy laws is becoming more of a concern, especially for human rights organizations. A few months ago, the country's National Assembly passed amendments to its Penal Code to expand punishments against blasphemy.
One of these amendments was the Criminal Laws (Amendment) Bill of 2023, which raised the punishment for disrespecting Islamic figures and symbols from three years in jail to a lifetime imprisonment.