"Why There is No God" Translations - Free Download
Donating = Loving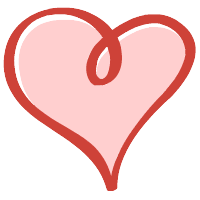 Bringing you atheist articles and building active godless communities takes hundreds of hours and resources each month. If you find any joy or stimulation at Atheist Republic, please consider becoming a Supporting Member with a recurring monthly donation of your choosing, between a cup of tea and a good dinner.
Get the book "Why There Is No God" and one more book for FREE!
Sign up below for the Atheist Republic Newsletter to get the books.
Atheist Republic Mission
What do you want the Atheist Republic mission and goal to be? How can we accomplish that? Send us your views.
We might add your answers on this page.
Here is what others from the Atheist Republic community have to say:
Curtis Robinson
Atheist Republic should address the challenges that Atheists face (internal & external attacks, building confidence, and more importantly connecting with others with similar views). As a Scientist and Atheist, I value the evidence-based pursuit of understanding the nature of life. As Atheists we should learn to arm ourselves with Critical Thinking and how to translate our thoughts into understandable food that others can readily absorb and utilize to their benefit.
Anonymous:
...We should no longer be a generation of people hidden away in cyber-space commenting about what we think and believe. Maybe it starts with asking people about what life is like as an atheist, what were their most memorable moments, and moments that defined them as people, and share these in newspapers, social media, television, pamphlets, books, video-tributes etc.

[we could] Tell others who have left their previous faiths that it is perfectly normal to be experiencing what they feel, like loneliness, isolation, despair and wanting to be accepted, loved and a part of an understanding greater community... Support is the greatest thing we can offer to these people, and everyone else.