Over a year ago, NatSkep published an article in which I outlined my top 5 atheist podcasts. Since, a number of podcasts have surfaced, bringing with them a wealth of entertainment and information most will surely find comforting, enjoyable, and sobering. This being the case, I feel that it's important to revisit this topic and revise my previous selections; some may seem familiar, others may not. From a wide range of topics and guest interviews, the atheist will find these podcasts relevant, keeping updated on the latest news and topics from the atheist community. For the theist, who may be looking to better educate themselves regarding atheism and the God debate, look no further. In a world dominated by theistic dogma, these fresh voices of reason offer listeners a pleasant and welcoming picture into a world most of the population is unaware exists. In no particular order, I want to present five that are sure to promise all that I've written. So let's dig right in, shall we?
Dogma Debate w/ David Smalley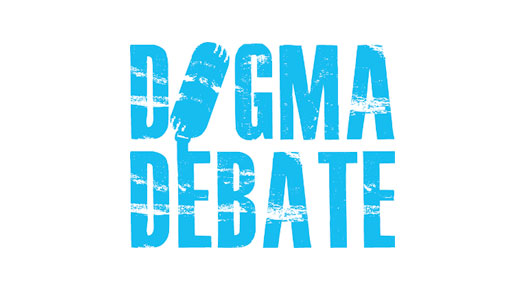 "A fast-paced liberal radio show & podcast to discuss & debate topics on atheism, science, politics, & civil rights; while making you laugh, cry, & most importantly, think."
Dogma Debate, hosted by creator David Smalley, presents a balance of humor and seriousness. Airing weekly every Wednesday, the show offers its listeners (and viewers) a wide range of guests from religious apologists to ardent atheist activists. With a varying cast of co-hosts, Smalley often travels to many atheist conventions around the United States, giving his audience the chance to both experience a small part of the event they otherwise wouldn't see and those attending the event a chance to meet the cast and crew. If you've somehow missed this podcast, I suggest you check it out.
Dogma Debate Website
Support the Show by becoming a 4th Listener
Atheists on Air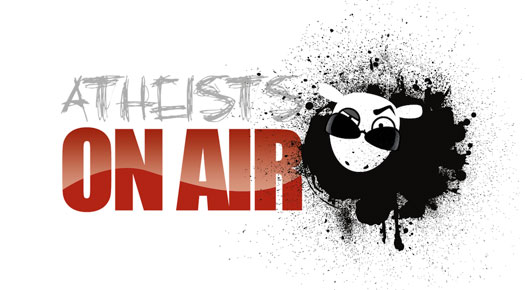 "We aim to encourage free thought, promote equality, aid in the distribution of knowledge, support education, help those in need, challenge the status quo and demand a wall of separation between church and state. In a nutshell: We are going to save the fucking world!"
Hosted by Cash, a former Mormon with a well-justified axe to grind, Atheists on Air presents an uncensored case against the evil that is religion. Using humor and wit, he and his co-host, Professor Stephen, pick apart the nonsense of religious thought while making you laugh until you piss your pants. The show is comprised of well-constructed rants, Professor Stephens "Woo-Woo Science Segment", an appearance by Pastor Roy of the Catfish Creek Trailer Park, and a number of well-informed callers from around the country. They also periodically host guest appearances by some of the most well-known (and not so well-known) atheist activists in the community. If you're against religion, support free speech, and love drinking your whiskey, tune in every Monday and give this show a listen.
Atheists on Air Website
Support Atheist on Air
Cognitive Dissonance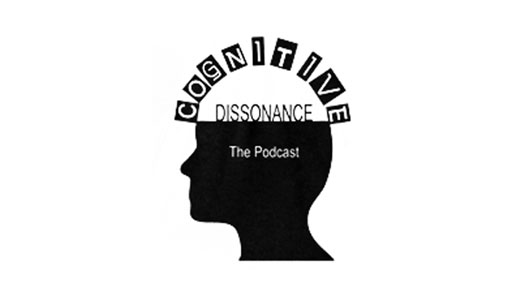 "Every episode we blast anyone who gets in our way. We bring critical thinking, skepticism, and irreverence to any topic that makes the news, makes it big, or makes us mad. It's skeptical, it's political and there is no welcome mat."
Cognitive Dissonance is host by Tom and Cecil, a hilarious duo from the suburbs of Chicago. As their tagline states, they present news from around the world, guaranteed to boil any atheist's or secularist's blood. In a serious yet funny manner they dissect the stupidity of religious extremism with crude humor and facts. Tired of humdrum news outlets with a mind-numbing presentation? Break the monotony and check this podcast out for yourself.
Cognitive Dissonance Website
Support Cognitive Dissonance
The Atheist Experience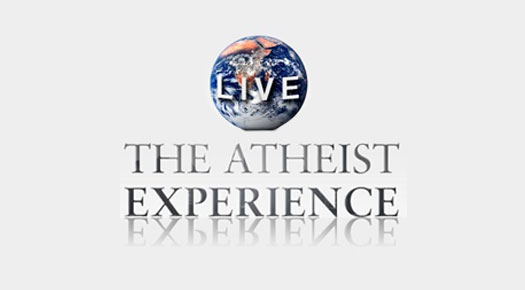 "The Atheist Experience is a weekly cable access television show in Austin Texas geared at a non-atheist audience. It is produced by the Atheist Community of Austin. The Atheist Community of Austin is organized as a nonprofit educational corporation to develop and support the atheist community, to provide opportunities for socializing and friendship, to promote secular viewpoints, to encourage positive atheist culture, to defend the first amendment principle of state-church separation, to oppose discrimination against atheists and to work with other organizations in pursuit of common goals."
This one is a given. Many atheists have said this show is what drug them, sometimes kicking and screaming, from the clutches of religious faith. For me, as I was finding atheism, this show helped me immensely. With the wide range of callers, you're never sure what you're going to hear. Theists call in to debate, atheists call in to ask questions, and vise-versa. The wealth of information one could receive from a single episode is well worth the listen if you haven't already. Oh, did I mention Matt Dillahunty and Tracy Harris are frequent hosts?
The Atheist Experience Website
Support the Atheist Community of Austin, Texas
The Ra-Men Podcast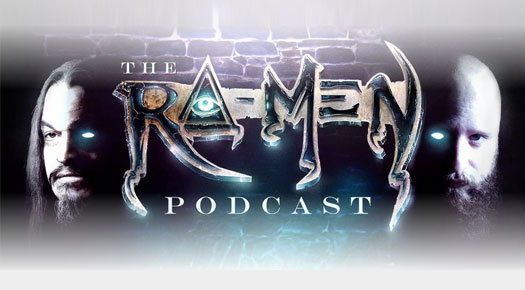 "The Ra Men Podcast is a joint venture between Aron Ra, science educator, debater, public speaker and the Texas state director of American Atheists, and Mark Nebo, the founder of Be Secular."
The Ra-Men Podcast is relatively new, featuring secular stars Aron Ra and Mark Nebo. Once every two weeks, they interview guests familiar with atheism, secularism, and science, giving the listener a wide range of information to absorb. Both hosts bring talent and expertise to the table, delivering a discussion that is well worth the two week wait. Plus, the podcast's name is cool as hell. Check it out.
Other Notable Podcasts
As I finished writing this, I began to feel it would be wrong to shine light on a few when so many podcasters dedicate their time and effort. Below you'll find a few other podcasts that will hit anyone's atheist spot.
These are Atheist Republic Voicemails sent to us from atheists from all around the world.

Secular Jihadists from the Middle East is a podcast with atheist, exMuslim hosts.

1800 seconds or less of unprofessional and consistently inconsistent ramblings of individuals who find that fact trumps fiction. What fun...

A channel created to help educate others, promote secularism and have a fun in the process. With rants of my own, discussions, interviews and panels for Q/A, together we can build a better tomorrow.

Seth Andrews, a former Christian broadcaster and believer for 30 years, ultimately escaped the bonds of superstitious thinking to embrace the more satisfying explanations that science provides. A professional video producer and host of one of the most popular atheist communities on the internet, Seth Andrews brings a polished format, a relaxed environment and a rage-free challenge to the religious beliefs that defined his youth.

Ask An Atheist is a weekly radio show dedicated to atheism, skepticism, Secular Humanism, and issues of separation of church and state. AaA was conceived in 2010 by community members Mike Gillis, Casey Doran, Sam Mulvey, and Jeremy Whitman.

Atheists talking about issues relating to the nonexistence of god. Sorting fact and fiction. Discussing what the Bible REALLY says.

The Scathing Atheist is a weekly podcast dedicated to the harshest of criticisms against faith and religion. Firmly entrenched in our conviction that truth and rationality are virtues worth fighting for, we feel no need to apologize for our venomous characterizations of religion and its role in society.

No Religion Required is dedicated to all Freethinkers, nonbelievers, Atheists and Agnostics living in the Bible Belt and all over the world.

Co-hosts Hemant Mehta and Jessica Bluemke chat about religion with fascinating people from all walks of life.

Hosted by Denis Loubet, Russell Glasser, Matt Dillahunty, Shilling Cadena, and Thad Engling. Blasphemously entertaining current events commentary from Austin's loudest, funniest atheists, on the front lines against the fundie onslaught!

 

We're an intellectual collective devoted to the enlightenment of the masses. We discuss political and religious topics from a progressive and secular point of view (with some dick and fart jokes).

Hailed as a "breath of fresh air" by its listeners, "Thank God I'm Atheist" tackles the issues of the day and recasts them in an Atheist light. "Funny and informative," Frank and Dan are two former Mormons offering up their perspective on politics, current events, and all things religious or otherwise.

Dr. Darrel Ray is a secular psychologist, and the author of Sex & God: How Religion Distorts Sexuality. This podcast is your regular session of guilt free fun of removing those religious ties from your conscience so that you can enjoy your body, and someone else's!