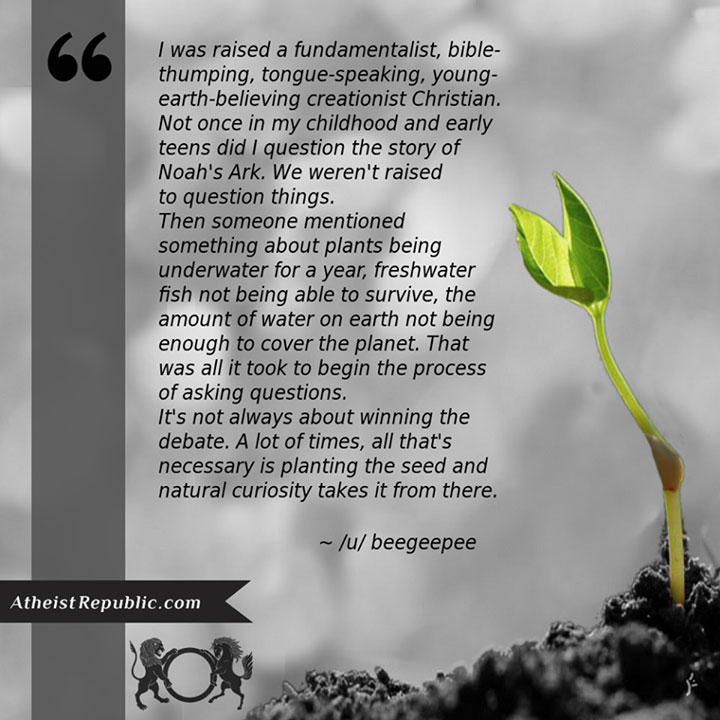 I was raised a fundamentalist, bible-thumping, tongue-speaking, young-earth-believing creationist Christian.
Not once in my childhood and early teens did I question the story of Noah's Ark. We weren't raised to question things.
Then someone mentioned something about plants being underwater for a year, freshwater fish not being able to survive, the amount of water on earth not being enough to cover the planet. That was all it took to begin the process of asking questions.
It's not always about winning the debate. A lot of times, all that's necessary is planting the seed and natural curiosity takes it from there.
Quote Source: Reddit