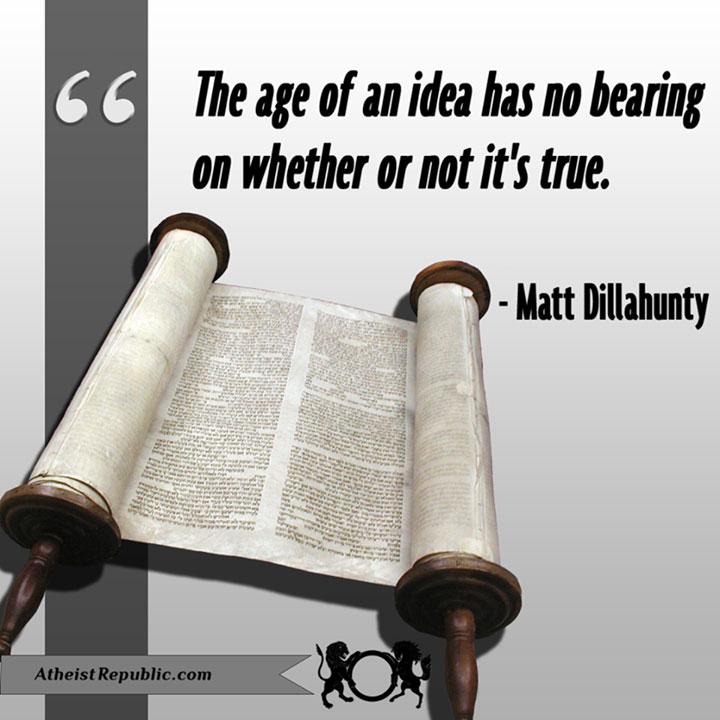 Click on the image for larger version.
The age of an idea has no bearing on whether or not it's true.
- Matt Dillahunty
Appeals to antiquity or tradition assume that older ideas are correct or better. But the the fact that an idea is older does not imply that it is true.