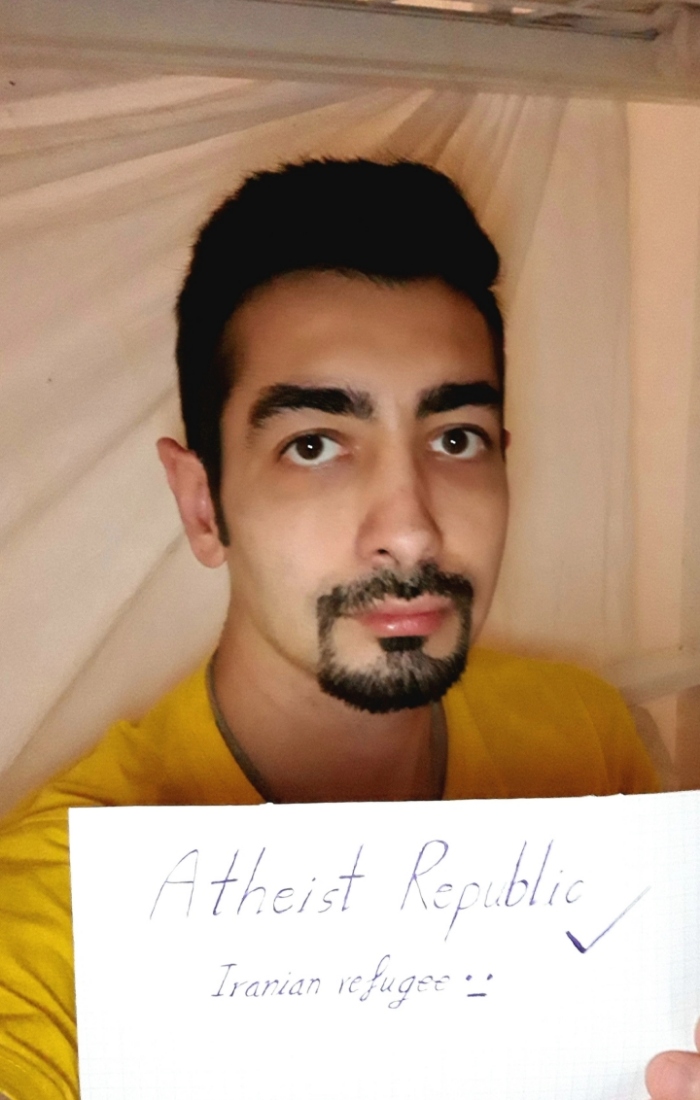 Click on the image for larger version.
Hi
im an atheist, i had to scape from iran into anywhere i could feel the safety... so i went to turkey...
But turkey is not a safe and free country for staying, because most of people are muslims... so i tried getting to europe... now im stuck in serbia... but ive been active and i will try and fight for atheism and knowledge and science! We shouldnt fear of anyone anywhere! So im ready to start cooperation with you as i have free internet access now...
I hope id be in touch with the community...