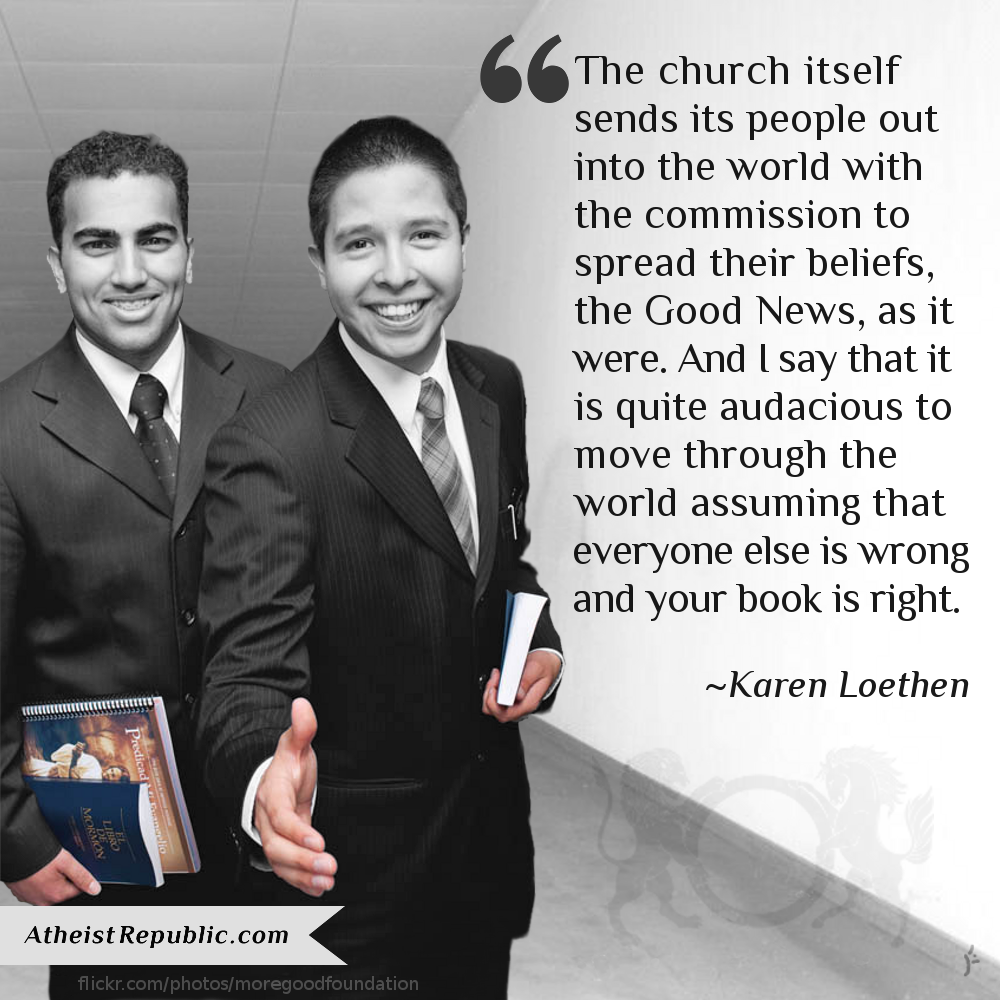 Click on the image for larger version.
The church itself sends its people out into the world with the commission to spread their beliefs, the Good News, as it were. And I say that it is quite audacious to move through the world assuming that everyone else is wrong and your book is right.
- Karen Loethen
Quote Source: A Mission or an Impostor?