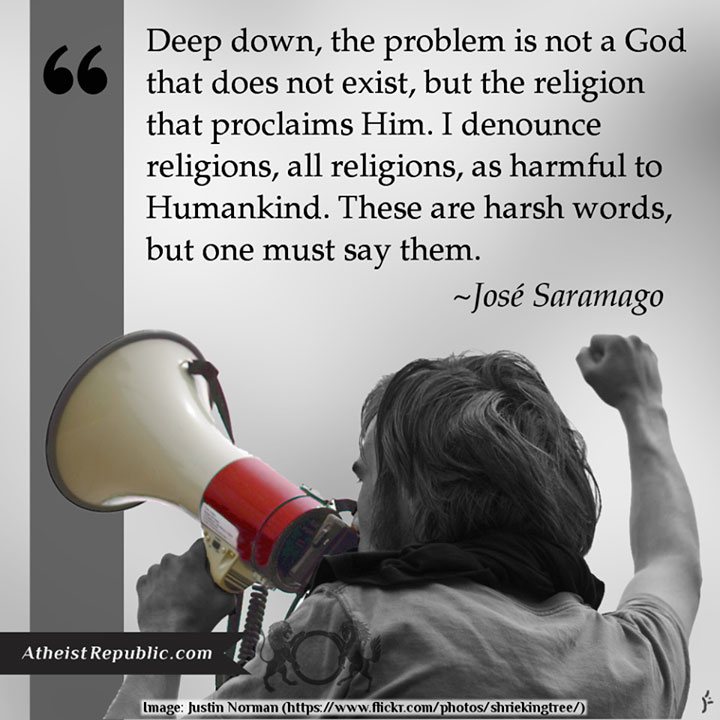 Click on the image for larger version.
Deep down, the problem is not a God that does not exist, but the religion that proclaims Him. I denounce religions, all religions, as harmful to Humankind. These are harsh words, but one must say them.
- José Saramago
Quote Source: Interview to the newspaper "O Globo" in 2009.