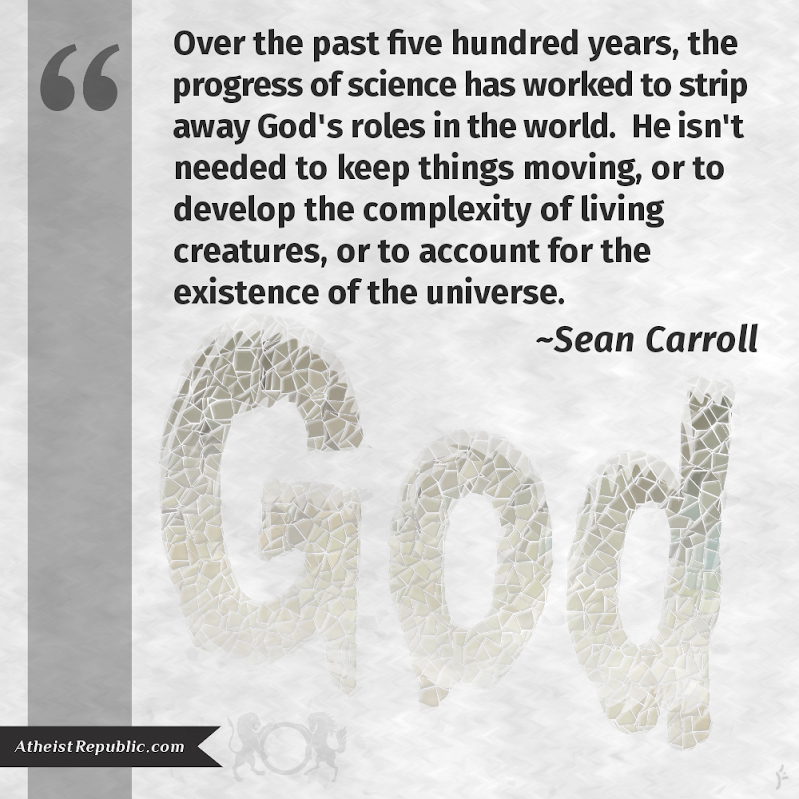 Click on the image for larger version.
Over the past five hundred years, the progress of science has worked to strip away God's roles in the world.  He isn't needed to keep things moving, or to develop the complexity of living creatures, or to account for the existence of the universe.
- Sean Carroll
Quote Source: Does the Universe Need God?