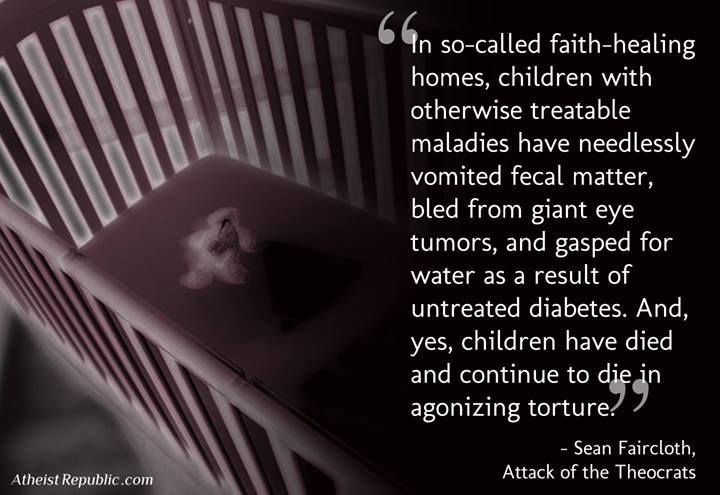 Click on the image for larger version.
In so-called faith-healing homes, children with otherwise treatable maladies have needlessly vomited fecal matter, bled from giant eye tumors, and gasped for water as a result of untreated diabetes. And, yes children have died and continue to die in agonizing torture.
- Sean Faircloth, Attack of the Theocrats
Quote Source: Attack of the Theocrats!