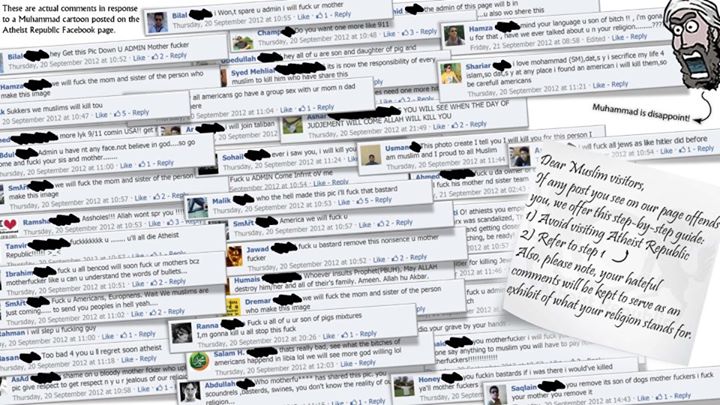 Click on the image for larger version.
These are actual comments in response to a Muhammad cartoon, posted on the Atheist Republic Facebook page.
Dear Muslim visitors if any posts you see on our page offends you, we offer this step-by-step guide:
Avoid visiting Atheist Republic
Refer to step 1
Also, please note, Your hateful comments will be kept to serve as an exhibit of what Your religion stands for. 
Quote Source: Atheist Republic on Facebook