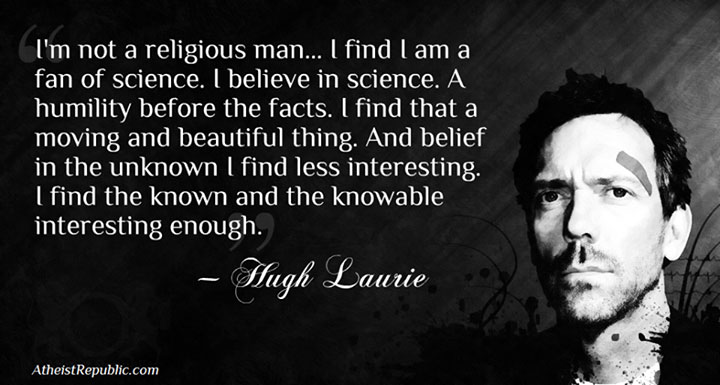 Click on the image for larger version.
"I'm not a religious man... I find I am a fan of science. I believe in science. A humility before the facts. I find that a moving and beautiful thing. And belief in the unknown I find less interesting. I find the known and the knowable interesting enough." — Hugh Laurie
Quote Source: 2006 appearance (Inside the Actors Studio 7/31/06) with James Lipton.